If you are looking at getting a cavapoo as your next pet or already have one and need help or have questions, then you are in the right place!
Our Mission: Cavapoolove aims to be the 'go to' place where you can learn all aspects of owning or being owned by a cavapoo. This includes informational posts, training, teachings and product recommendations for this lovely cross breed. Everything on this site revolves around the awesome cavapoo.
Our Values: I value every single person that takes the time to read anything on my website. I believe in honesty and integrity and my goal is to help you in all aspects of dog ownership. I will never recommend a product that I do not believe in, nor will I knowingly give you bad advice. My heart is to help you and everything else is secondary.
About Me: My whole life revolves around dogs and it is safe to say that I am obsessed with them. I am not going to reveal how old I am but let's just say that this involves around 40 years of ownership.
I have had various breeds and even some total mutts. For the past 13 years I concentrated on English Springer Spaniels.
Showing dogs became my hobby which resulted in me importing two Springer Spaniels, one from Australia and another one from Finland.
I naturally moved onto breeding once there show careers were over and produced some amazing litters.
The joy of bringing puppies into the world is exciting and scary at the same time. They were raised in my home, partly potty trained and then lovingly handed over to there new owners.
Sadly, all my English Springer Spaniels have now crossed the rainbow bridge.
Presently, besides the two Cocker Spaniels and one Cavalier King Charles Spaniel, I also help care for my friend's two delightful Cavalier King Charles Spaniels.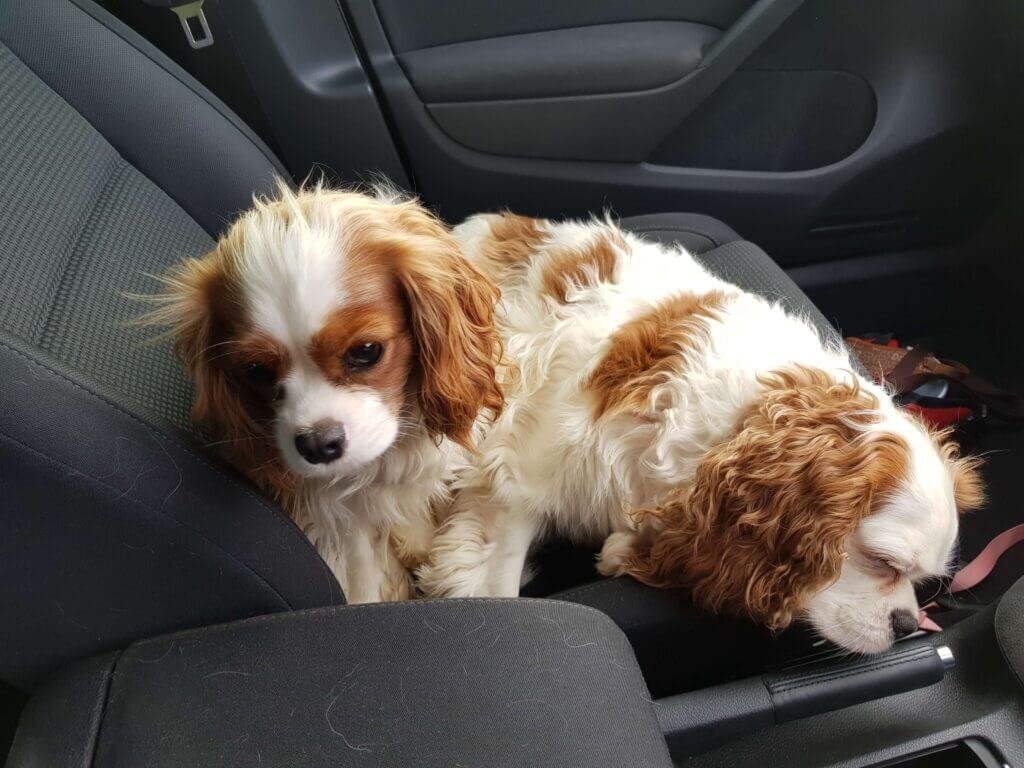 I have discovered how fantastic this breed is but also became painfully aware of the many health issues Cavvies have.
This led me to look at Cavalier King Charles Spaniel cross breeds which resulted in my discovery of the Cavapoo. I LOVE THIS CROSS BREED!
For me, this dog represents what a dog should be – kind, gentle, friendly, devoted, cute as a button and a great family pet!
Please feel free to contact me at info@cavapoolove.com. I respond personally to every email and am more than happy to share my knowledge and experiences with you.
Cheers
Irma