Sometimes you can just look at your puppy or dog and know exactly which name suits them but other times you are just not sure.
If you are having trouble deciding what to name your pup, then consider the following Cavapoo names:
You should be able to say the name with ease. You also want other people to be able to pronounce her name correctly.
Maybe you have a favorite place or city that you love going to? eg Paris
You could name her after food or a gemstone eg Ginger, Noodle or Jade
Make sure you choose a name that you are comfortable calling out in public. Imagine calling your dog at a local park and his name is 'butthole'. That would be embarrassing.
Lots of dogs have 'human' names. For example Tommy, Ben or Annie
Do not choose a name that is similar to a command as it will cause confusion when you try and train them.
Try out the name first. Go outside and pretend to call your dog using the chosen name and hear how it sounds. Do you like using it or does it just not sit right?
Above all – it needs to be a name you are happy with and that you like.
Female Cavapoo Names
Below is a list of 100 names you can consider for your female puppy. Whether you are looking for a feminine or real girly name or something more bold, there is something for everyone.
Abby
Allie
Anna
Annie
Bailey
Bella
Betsy
Bonnie
Brandy
Cali
Candy
Cassie
Chloe
Cindy
Cleo
Clover
Coco
Daisy
Dakota
Darcie
Darla
Desiree
Destiny
Dora
Drew
Ellie
Emily
Emma
Evie
Gabby
Gemma
Georgia
Gigi
Ginny
Gracie
Harper
Heidi
Holly
Honey
Hope
Ivy
Izzy
Jackie
Jade
Jasmine
Josie
Katie
Lacey
Lady
Lexi
Lilly
Lola
Lottie
Lucy
Lulu
Luna
Macy
Maddie
Maggie
Maisie
Mandy
Maya
Mia
Miley
Milly
Mindy
Minnie
Missy
Molly
Nala
Paige
Paisley
Patsy
Penny
Phoebe
Piper
Pippa
Pixie
Poppy
Primrose
Queenie
Reba
Rose
Rosie
Roxy
Sadie
Scarlett
Shelby
Sierra
Sophie
Steffi
Stella
Suzy
Tessa
Tilly
Trixie
Willow
Winnie
Zoe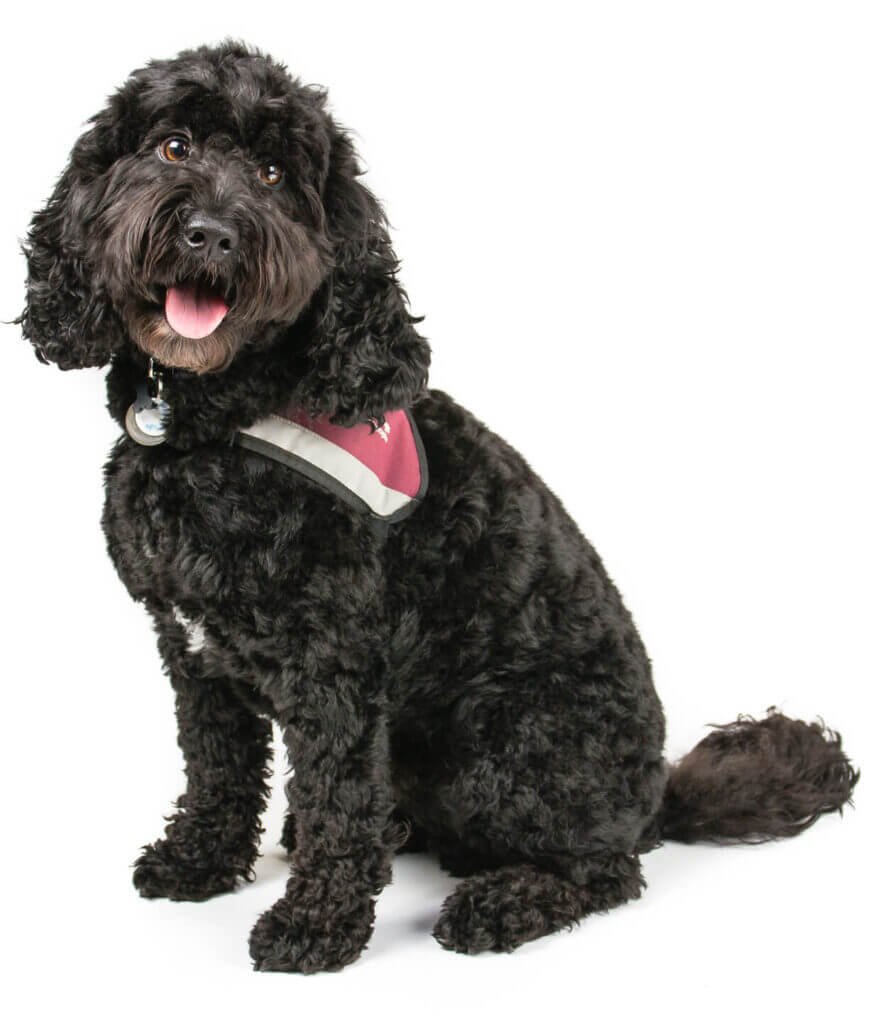 Male Cavapoo Names
Do you want a boyish name or something that sounds 'tough'? Check out the list below to see if the perfect name springs out at you:
Ace
Adonis
Alastair'Alfie
Andre
Archie
Arlo
Arlow
Bacardi
Bandit
Baron
Baxter
Bear
Beau
Ben
Benji
Benny
Bentley
Bertie
Billy
Bobby
Boomer
Boone
Brody
Bruno
Buddy
Buster
Caesar
Cale
Calvin
Captain
Chaos
Charley
Chase
Chester
Chico
Chuck
Cooper
Dante
Dexter
Diesel
Digby
Digger
Drake
Dudley
Duke
Eddie
Finn
Frankie
George
Gunner
Gus
Hank
Harry
Harvey
Henry
Hugo
Hunter
Jack
Jake
Jasper
Jax
Jesse
Jett
Joey
Judd
Kody
Leo
Loki
Louis
Luke
Maverick
Max
Mikey
Miles
Milo
Monty
Moose
Murphy
Oliver
Ollie
Oscar
Otis
Parker
Percy
Reese
Reggie
Rex
Rigby
Rocky
Roscoe
Sam
Sawyer
Simon
Tanner
Teddy
Toby
Tucker
Wilbur
Winston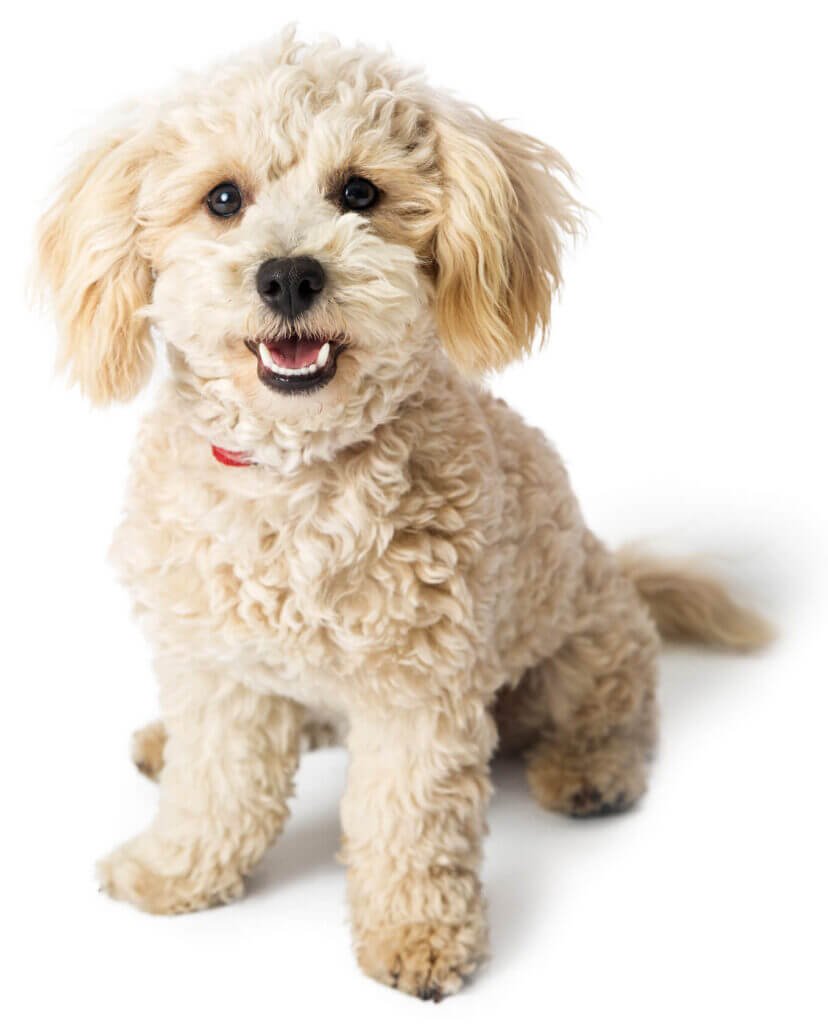 Unisex and Unique Cavapoo Names
Sometimes the best name is one that can be used for both sexes. There are so many to choose from:
Addison
Alex
Angel
Ash
Baby
Banjo
Biscuit
Bones
Brownie
Bubbles
Buffy
Bugsy
Button
Caboose
Cadbury
Casey
Chip
Coco
Colby
Cookie
Corky
Cricket
Curly
Dash
Dixie
Domino
Echo
Flash
Freeway
Forrest
Foxy
Fudge
Gatsby
Gidget
Ginger
Gumball
Gypsy
Happy
Harley
Hershey
Inky
Jazz
Jelly Bean
Jodi
Joker
Kellogg
Kramer
Ladybug
Lucky
Madison
Marley
Morgan
Muffin
Noodle
Nugget
Nutmeg
Oakley
Oreo
Oz
Paddington
Peanut
Pebbles
Peewee
Pepper
Peyton
Piggles
Pinky
Popcorn
Puddles
Quinn
Quincey
Rascal
Remi
Rio
Robin
Rusty
Sage
Scooter
Scout
Shadow
Sky
Snoopy
Sparky
Squirt
Storm
Sunny
Taco
Tiny
Waffles
Wigglebutt
Wrigley
Ziggy
Zulu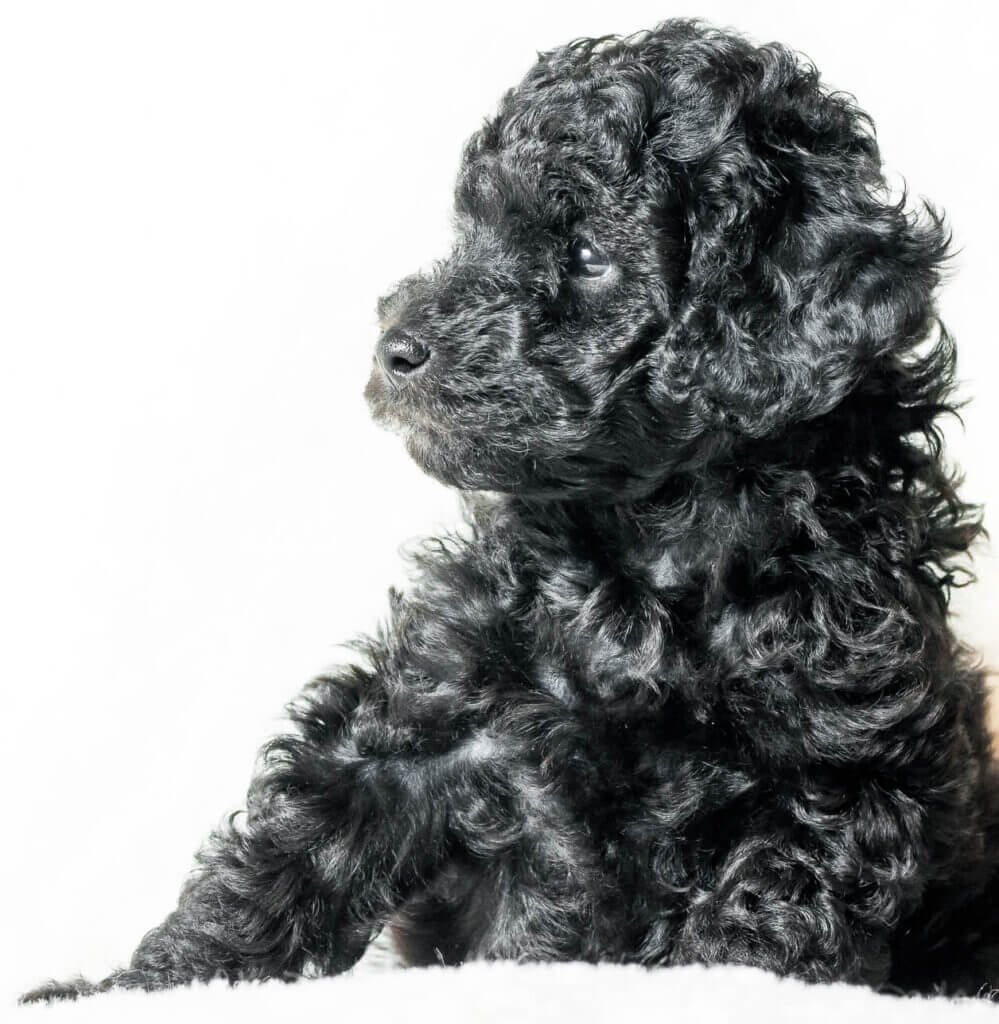 5 Most Popular Cavapoo Names
Some breeds have names that suit them so well that they are used more often.